SALT LAKE CITY — The storm hitting most of Utah starting late Monday afternoon will make the state feel more like winter than spring. Mountain areas in the north are under a Winter Storm Warning, but snow is considered possible in the valleys later in the evening.
LIVE RADAR - Track the storm with FOX 13s up-to-the-minute interactive radar
Strong winds have already been felt across parts of northern Utah as the front nears, with a gust of 56 mph measured in Sandy. Wind gusts near 70 mph were also found in the Wasatch Mountains just before noon.
While the mountains are expected to see a considerable amount of snow, up to 2 feet in some areas, the Salt Lake Valley is also forecast to see some accumulation, with the National Weather Service forecasting 1-3 inches. Rain and possible thunderstorms will turn to snow in the valley starting after the Monday evening commute.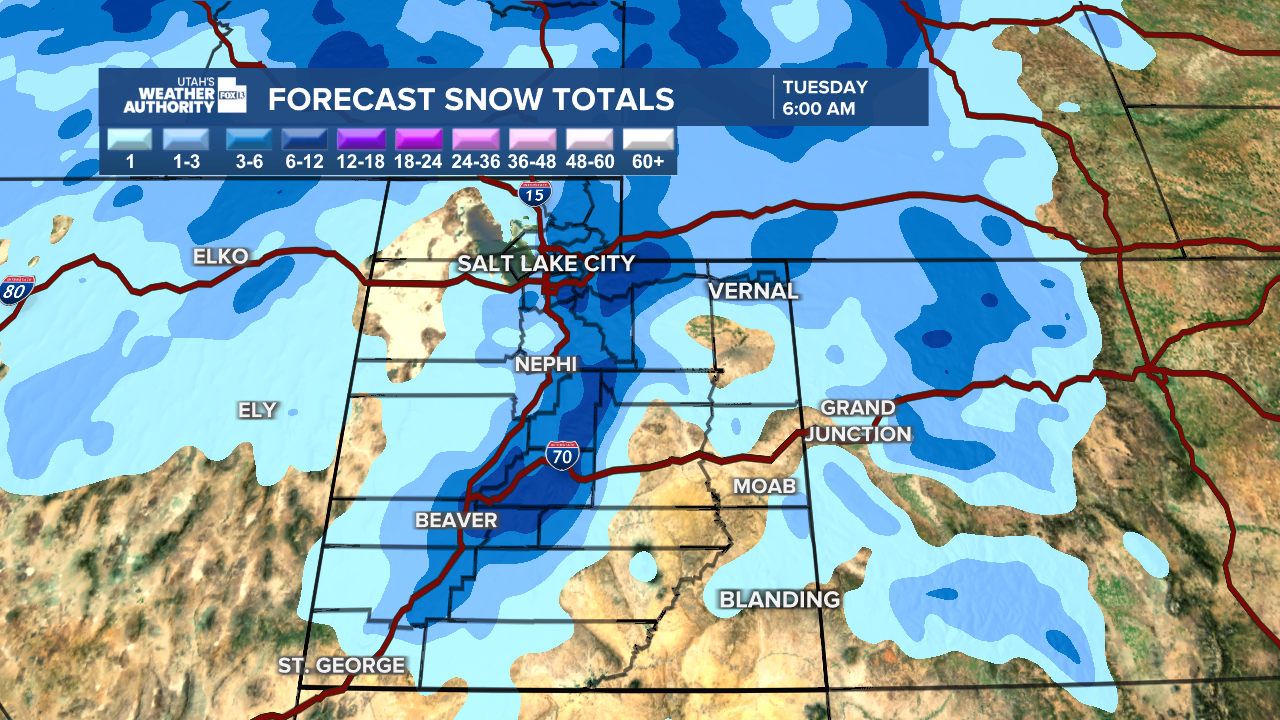 Snow remains in the forecast in the mountains on Tuesday, with valley snow and thunderstorms possible. Mountain roads will be treacherous and drivers should use caution if in the area.
FREE DOWNLOAD - Utah's Weather Authority app has all the storm information you need
Behind the front, the NWS says temperatures will be "more typical of mid-February" with widespread hard freeze conditions. Colder temperatures will continue through Thursday morning.
The storm will continue through Tuesday and into Wednesday with periodic snow shows expected.